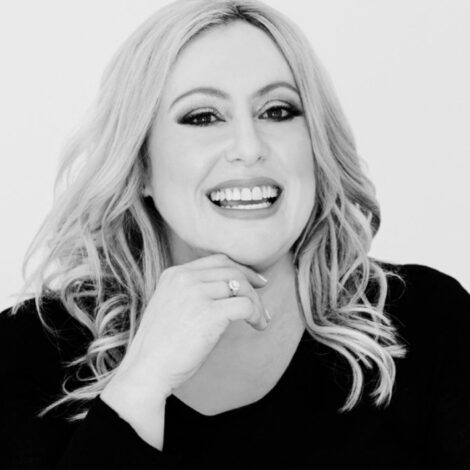 Anna Giannis is an international award-winning interior designer renowned for her captivating designs that breathe life into spaces. With a career spanning over two decades, Anna's distinctive style is an exquisite amalgamation of vibrant colours and an unwavering dedication to striking the perfect balance between opulence and functionality.
Anna's design prowess has been sought after in prominent cities such as New York, Shanghai, and Dubai. Her global experiences have shaped her perspective, enabling her to infuse diverse cultural influences into her designs, creating spaces that transcend borders and resonate with clients from all walks of life.
Amongst Anna's biggest achievements was setting up a trade showroom in New York City on the prestigious Fifth Avenue, where she launched her homewares label AG Casa. She has been honoured with prestigious accolades, for her work at the Q1 Resort – Day Spa in Queensland, Australia. Additionally her first homewares label Little Annie earnt the coveted Best Visual Merchandised award, at Fashion Exposed in Melbourne, thus solidifying her expertise in curating spaces that evoke both emotions and admiration.
As the founder of Anna Giannis Interiors, she has assembled a talented team of artisans that share her passion for excellence and an unwavering commitment to crafting bespoke interiors. Anna and her team work collaboratively, leaving no stone unturned as they meticulously advise on every aspect and detail of each project, ensuring a result that surpasses expectations and resonates with the clients' personal aesthetics and lifestyle.
Specialising in exclusive residential houses and apartments, Anna is a connoisseur of luxury living. Her designs are infused with sophistication and a seamless blend of comfort and refinement. Offering a turnkey service, she spares no effort in ensuring her clients experience a smooth and stress-free journey, from conceptualisation to completion.
Anna's exceptional talent and innovative approach have attracted widespread recognition, with her work frequently featured in numerous esteemed magazines both locally and internationally such as World of Interiors UK, Home Beautiful and the Who to name a few. She also often writes for magazines as an expert in her field.
Her designs captivate the imagination, leaving a lasting impression on those fortunate enough to experience her creations firsthand.